Promoting a Music Tour Online: The J-Word
by
As part of the brand-new music touring project The J-Word, bringing internationally acclaimed acts from all over the world to venues in Scotland and the UK, Inner Ear was asked to help promote the tour through online and social media activity.
We spoke to Community Manager at Inner Ear, Benny Robb about how the company went about promoting a music tour solely through online activity.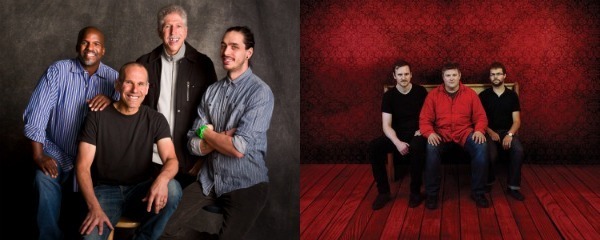 As the new project The J-Word launched with the intent of bringing the best in live jazz from all around the world to Scotland, so did the online campaign, designed to form the basis of promotion for each of the tours.
To put this structure in place, Inner Ear had to plan a social and digital media approach which would target and engage the appropriate audience whilst also attempting to bring in a new demographic of fans and attendees to the gigs.
As all of the acts were of an internationally-acclaimed standard, booked by the Scottish Jazz Federation in collaboration with Scotland's leading venues, many of them already possessed a sizeable and diverse online audience available for us to approach and promote to. To do so, we firstly had to identify the key people and organisations involved with these artists and the wider jazz community to set about connecting with them and starting conversations in the hope of tapping into their already existing online networks.
To do this, a measured amount of investigative work had to be done which included, searching through the tour artist's connections on social media sites such as Facebook and Twitter and using previous knowledge of the Scottish jazz scene to connect with the right people in an effective way.
Once our social media profiles were set-up and connected with a healthy number of targeted individuals and organisations, we then put together a thorough plan of blog content which would engage and promote to these people appropriately. These blogs would be housed on the J Word website and would form the centre (or 'hub') of all of our online activity for the campaign. This schedule of content, created to populate the website with relevant and valuable information, would then be strategically shared with our social media following, connecting with and mentioning the relevant profiles and organisations already identified as key in the promotion of the tours.
The main strategy we employed for blog content was to talk about each individual artist in detail whilst promoting their current and recent releases and other tour dates. The aim of this was to give potential fans the info and content which they would already be seeking out, but also to endear ourselves to this audience, encouraging them to want to be involved in the tours (and even come along to the gigs!).
All of this activity was carried out in advance of the tours beginning in order to throughly promote and inform our potential audience of the upcoming performances in leading venues across Scotland. This early build up of content and 'hype' also gives the audience time to check out each of the internationally-acclaimed acts that were to perform, and decide which concerts they would like to attend, buying advance tickets, some with 'early bird' discount offers.
The second stage of this content delivery and social media strategy took place as the tours themselves were happening. This involved a great deal of what we call 'engagement', where we both create and respond to conversations going on around and about the tours. This part of our strategy was key to the overall success of the project, as without being responsive and timely in social media communications, many opportunities and potential for relationships are easily missed.
To stay abreast of all this online activity, we used a combination of regularly checking our J-word profiles manually for any engagement and also a very useful online tool called 'Tweetdeck'. This allowed us to keep track on any chosen Twitter profiles and their activity as well as tracking individual #hashtags which related to the artists and tours whilst being able to 'follow' 'retweet' etc. concisely, all from one central place. This allowed us to connect with the relevant people at the right time and share content being created by others in and around the tours as it was happening each night.
To document and neatly display all of this great activity, we used another tool called 'Storify', the results of which can be viewed below:
Each of the processes we undertook in order to successfully promote these tours were strategised thoroughly in order to make best use of our limited time on the project and to cover all potential bases in terms of online activity and conversation around the tours.
This was one of many social media strategies carried out by Inner Ear in order to manage and develop an online community and deliver valuable content in a carefully targeted manner. To find out more and if Inner Ear can help you develop your audience through content management and targeted social media strategy, get in touch.