Inner Ear were proud sponsors of the Fashion in Flames event, which saw the Barras Art and Design Centre transformed into a firewalk catwalk for the evening, all in aid of the hard-working children's charity organisation, Action for Children Scotland.
The world's first ever firewalk catwalk, created specially by Glasgow company Headstrong, was rolled out on Saturday 17 May in Glasgow's iconic Barrowlands, featuring a showcase from widely celebrated Glasgow-based design duo Obscure Couture. The entire proceeds from this exciting and innovative event will go to celebrated children's charity, Action for Children. This charitable organisation runs several unique and valuable projects across the city and Scotland as a whole, each helping to improve the lives of vulnerable children and young people in a variety of ways.
Inner Ear, along with our partner organisation Radio Magnetic, one of the UK's longest running internet radio stations, provided the soundtrack for the evening's events DJing throughout the show. Attendees enjoyed an array of goodies and good times by way of the other significant sponsors of the Fashion in Flames event, including Pocapoc, Loch Ness Brewery, and Dress Your Legs.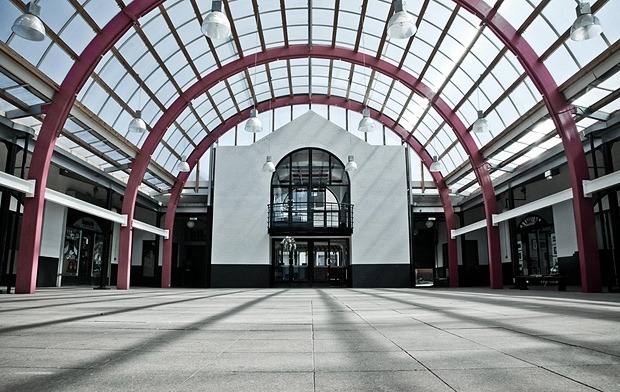 Jenn Coyle and Lyndsay Pagan of Obscure Couture said: "We are very excited to be involved with "Fashion in Flames" an event with such an exciting, unusual concept; the world's first firewalk catwalk, a catwalk on hot coals, where we showcase a selection of couture and ready-to-wear pieces from our collection "A Weekend in Hell" along with highlights from our new SS14 collection. Not only is this event set to be a fantastic night for all with fashion, music, food and drink, it's raising money for Action for Children, a charity which we are very proud to support."
Brian Costello of Headstrong said: "HeadStrong is massively excited to be involved with this project and to be part of what is potentially a world first. As if seeing people walking bare foot on fire isn't enough, the addition of the incredible clothes, the music and the opportunity to raise a whole heap of money for action For Children is hugely inspirational. The models that walk the fire on the night will only be on the fire for a matter of seconds however the kids that Action For Children help face their own personal 'firewalks' every day and its only through our support and assistance that we can help them to the other side."
Carol Iddon, Director of Children's Services at of Action for Children Scotland, added: "The money raised at Fashion in Flames will fund our work with the most vulnerable children, young people and families in Scotland. We are very grateful to Obscure Couture and the sponsors of this exciting event for their support and wish the models the very best of luck with the burning catwalk!"
To keep up to date with the event online and any announcements, you can follow @firewalkcatwalk on Twitter and connect with them on Facebook.